Buy a KickX Christmas gift card for someone special 🎁   ☞ show me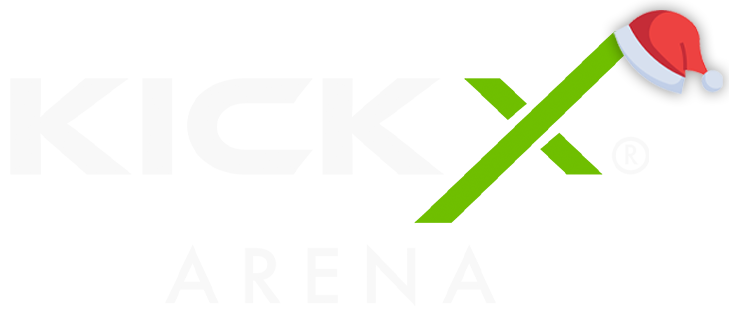 What Is Hybrid Football and where can I play?
Discover the fun of hybrid football at KickX Arena in Surrey.
A hybrid sport is simply a fusion of popular sports, used to create a new form of competition. In the case of hybrid football, this means combining association football with other sports, challenges and technologies, to create a fresh, new way to play. 
Examples of hybrid football include Padbol, Panna, Teqball, Jorkyball, and VR football (coming soon) which can all be played at the KickX Arena in Addlestone, Surrey. Other common examples you may have played before include footgolf and football tennis. 
When you hear hybrid football, you might think hybrid pitches such as 3G and artificial grass, or 5 a side: but our hybrid football arena brings a whole new dimension to the beautiful game. We take soccer, tennis, volleyball, table tennis and many more sports, combining them to create the ultimate day of football fun.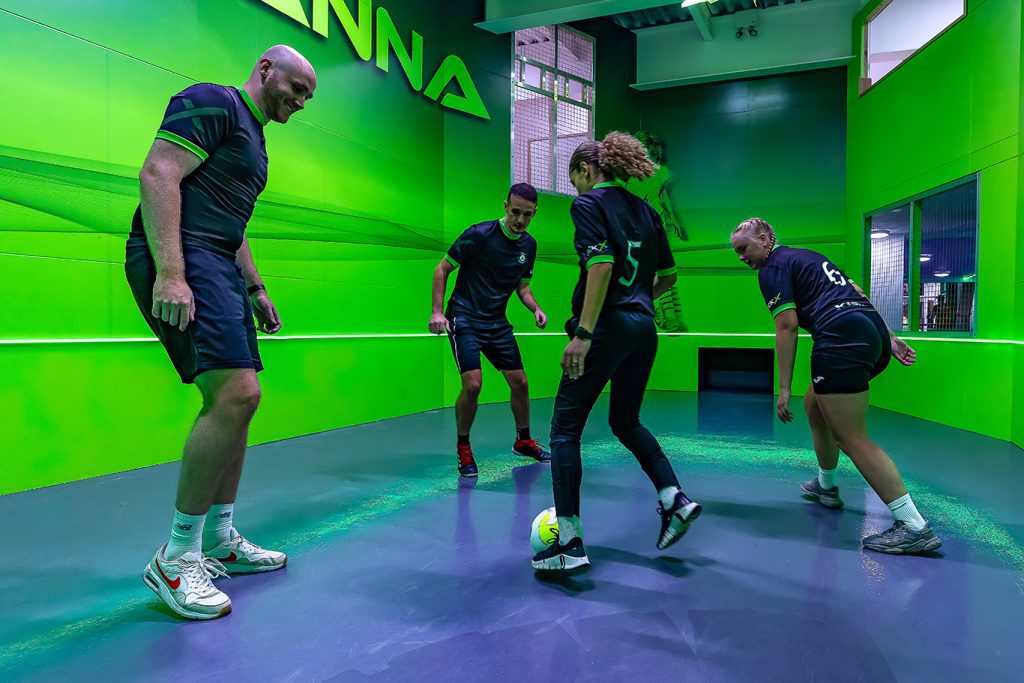 Why Play Hybrid Football?
Hybrid football is revolutionising the way the beautiful game is approached, for all skill levels, all age groups, and all abilities. The aim of new hybrid football centres, such as the KickX Arena, is to make football more accessible, inclusive and enjoyable, for as many people as possible. 
Hybrid football can be played indoors, on smaller pitches, with smaller groups. It involves little to no physical contact – so it's a very safe environment. This massively reduces many of the barriers to football training for a wide variety of people. 
Different hybrids are tailored to develop different skills, but each one develops the core skills players need to succeed in football. The hybrid football activities at KickX are the perfect training exercise to work on close control of the ball, communication with teammates, and spatial awareness.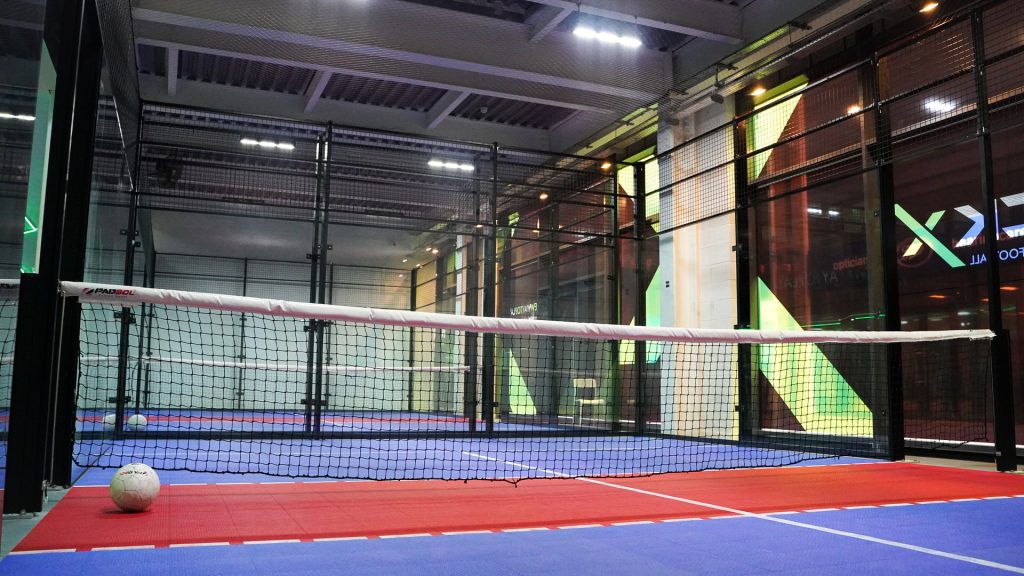 What is Padbol?
Padbol is one of the feature activities at KickX arena, an example of hybrid football which fuses elements of football, tennis, padel and squash. This all leads to a fast-faced, multi-touch, seriously fun game, and once you've got the basics down, it's really quite simple. The game is played two versus two and scored in the same way as tennis. 
A special ball is used to play Padbol, which is played in a specially designed Padbol court. It is a very similar size to a football, however it is slightly lighter and has a smoother surface, for a larger and more even bounce. To learn the full set of rules you can visit the official Padbol website. 
Book a court at KickX arena today and with your first Padbol session get a specialist coach to show you the ropes!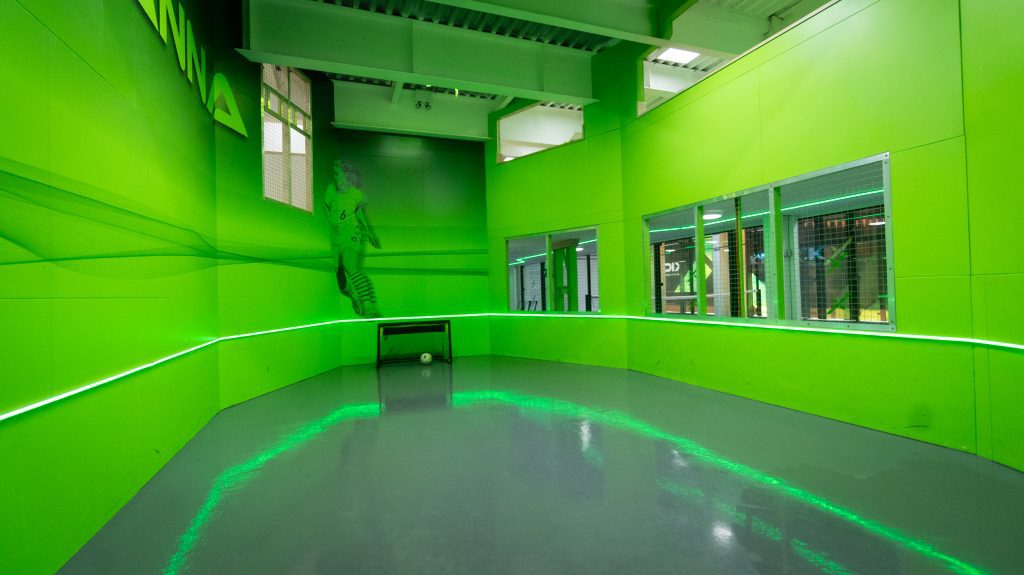 So, what is Panna?
Panna is another feature activity at KickX arena. Panna is a competitive version of street football in which the aim of the game is to put the ball through the legs of your opposition. The game can be played either one versus one or two versus two, and uses a size 4, low bounce ball. 
The game is played on a circular pitch with small goals at either end, and the winner of each game is either the first to score a Panna, or "nutmeg" as you may know it, or failing that, the player with the most points/goals at the end of the time. The time limit is usually between 3 and 5 minutes, you can decide this based on your own stamina levels. 
Panna is excellent for developing your footwork, close control and dribbling skills, whilst also building your teamwork and communication skills in a 2v2 scenario. You can find a complete rule guide here.
Book a court at KickX arena today and with your first Panna session get a specialist coach to show you the ropes!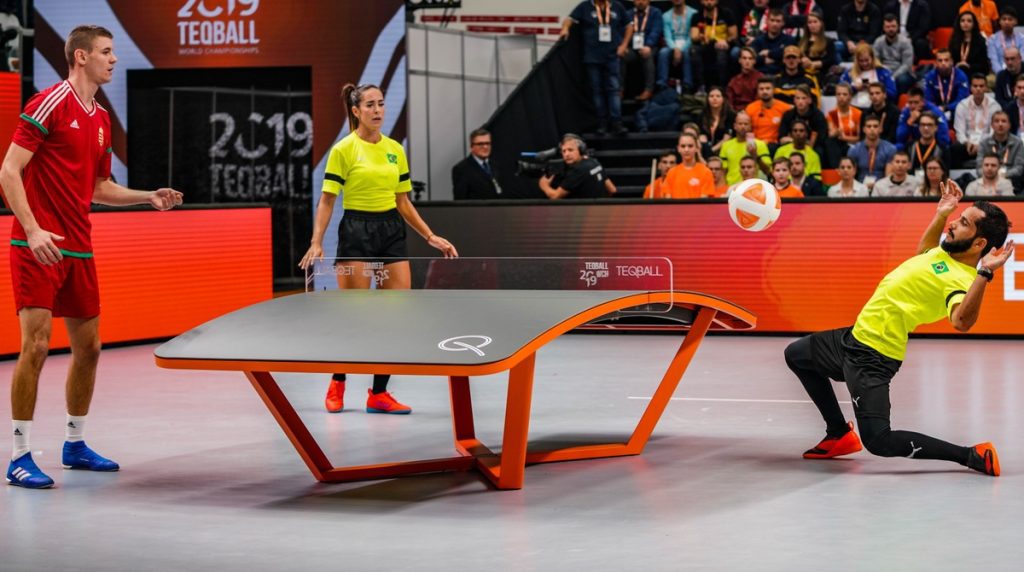 What is Teqball?
Teqball is a fusion of football and table tennis – you may have seen the pro's playing it in their downtime on social media. Here, you swap the artificial turf playing surface for a curved table – and try to keep the ball off the floor on your side.
Teqball is coming soon to KickX Arena!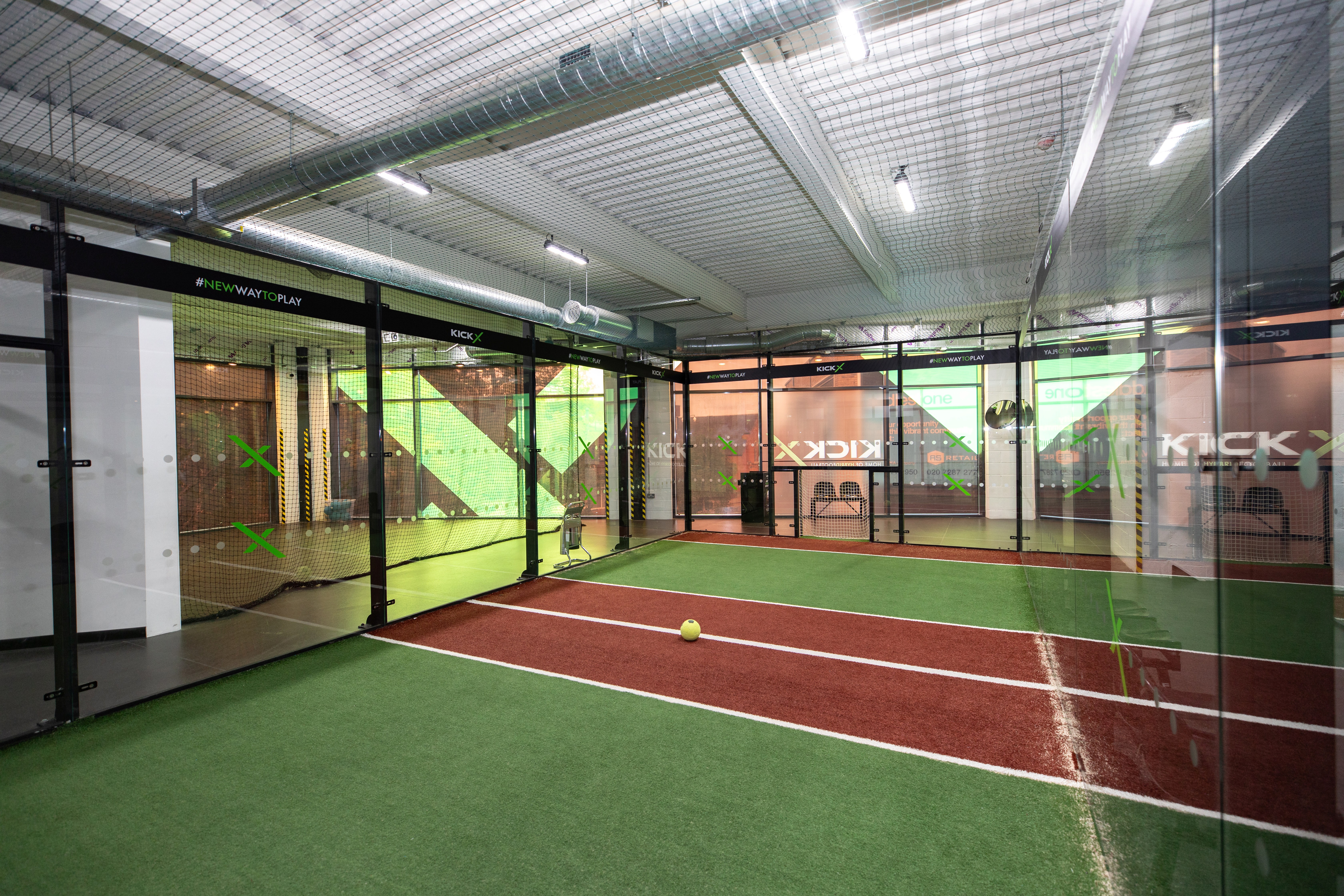 What is Jorkyball?
Jorkyball is a variant of indoor association football. Invented in France, this 2 versus 2 game is played on a small indoor court, with a low bounce ball, smaller than a regular football. Each team plays with a defender and a striker who are limited to defensive and attacking zones. 
Jorkyball is brilliant for developing footwork, communication, short passing and stamina. 
Jorkyball is also coming soon to KickX Arena!