Buy a KickX Christmas gift card for someone special 🎁   ☞ show me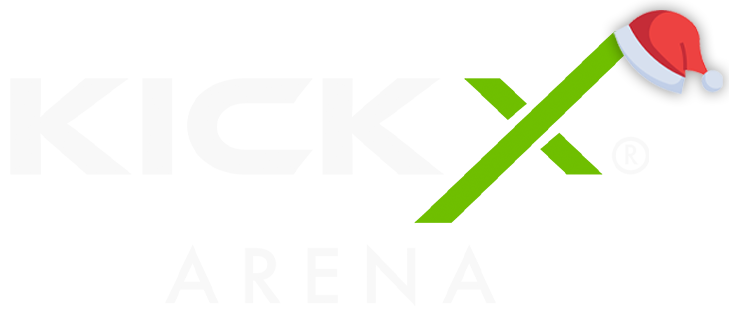 Big Groups and Kids Parties
Explore our great group packages below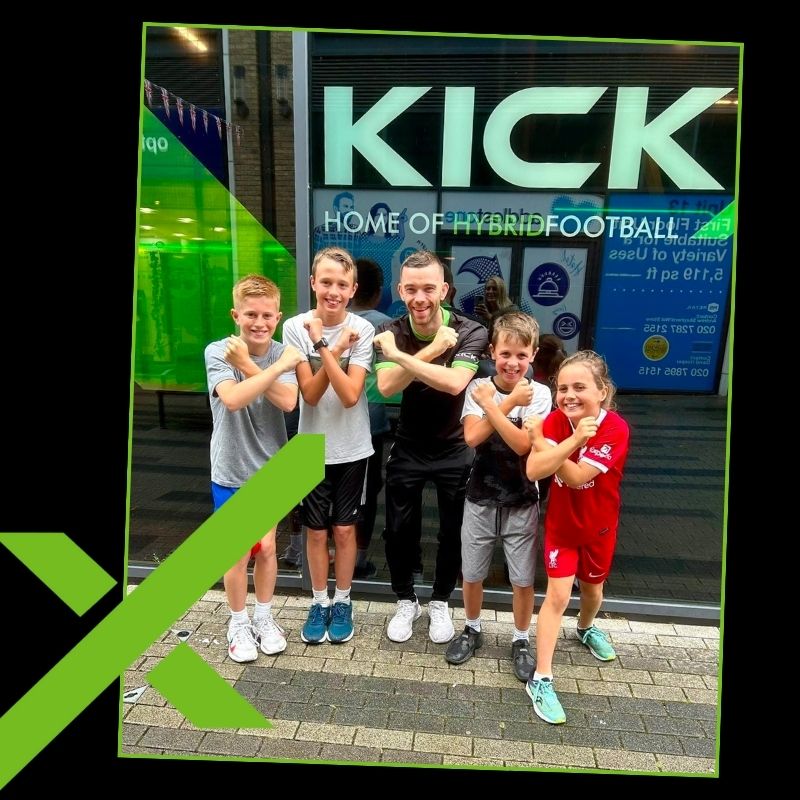 KIDS PARTIES
Looking for a football-themed party?  Look no further than KickX Arena with our action-packed games and brand-new facilities.  KickX games are suitable for ages 5+ and private rooms are available for hire.
To hear more about how KickX can host an incredible football party for your child, just email the team with questions at sales@kickxarena.com.
SEE KIDS PACKAGE
WATCH VIDEO
10/10.

The party was a success with Jack and all his friends so you deserve a 10! All the kids had an amazing time and enjoyed it. The entertainers were super helpful and managed to keep the kids excited and engaged all the time.

Ivette, October 23

The team at Kick X Football were a delight to deal with from the start of my enquiry to the last moment of the 

party

!   Facilities are great, staff are genuinely kind, polite and super helpful.  The 

kids

 were over the moon with the activities.

Visda, September 23

Brilliant and innovative football activity for kids and adults. Great for kids birthday parties, and the staff do a brilliant job of hosting and setting out the games. Really friendly and fun atmosphere, would highly recommend!

Phil, August 23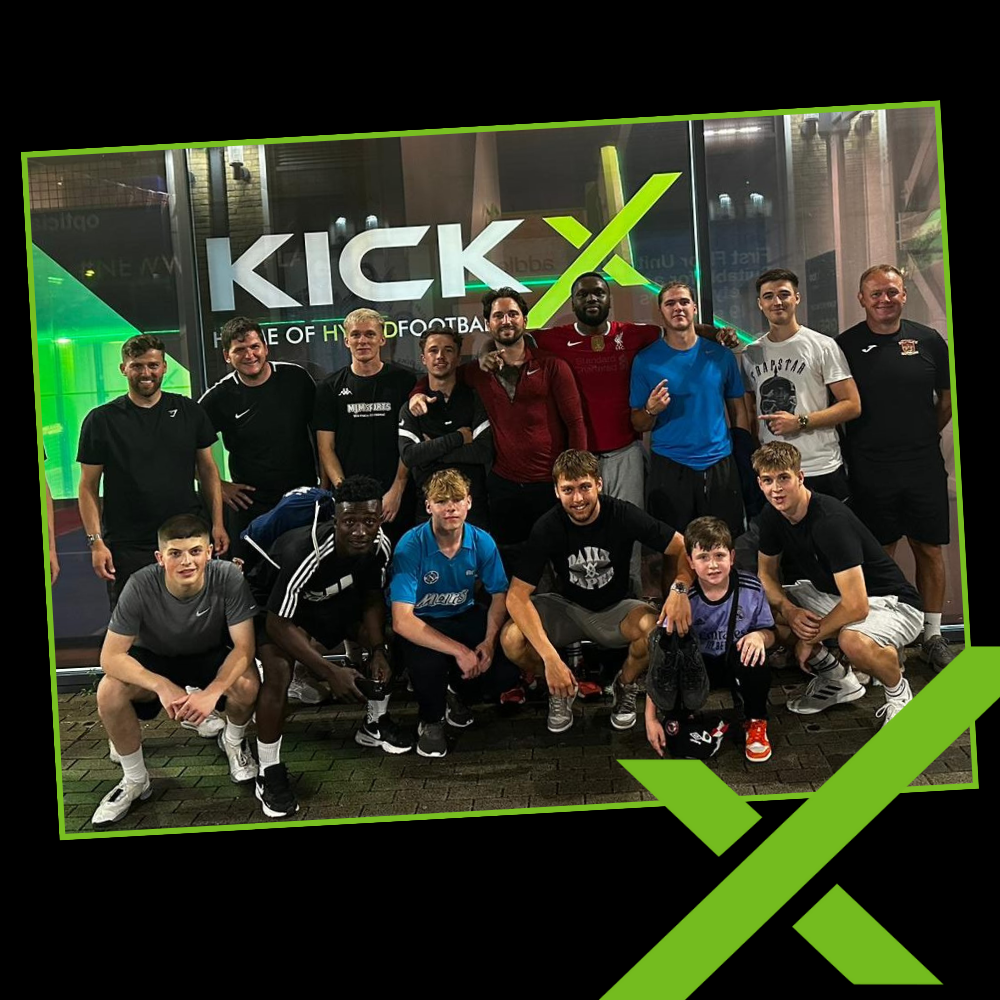 CHRISTMAS PARTIES 🎅
Love the idea of a festive celebration with an active twist?  KickX Arena is the ideal venue for group's looking to close-off the year in style.  With activities for all abilities, a private function room with screens and a host of quality dining options on the doorstep – KickX has the full package.
Our team can help you plan every detail at our brand new facility. Find out more by emailing us at sales@kickxarena.com.
SEE MORE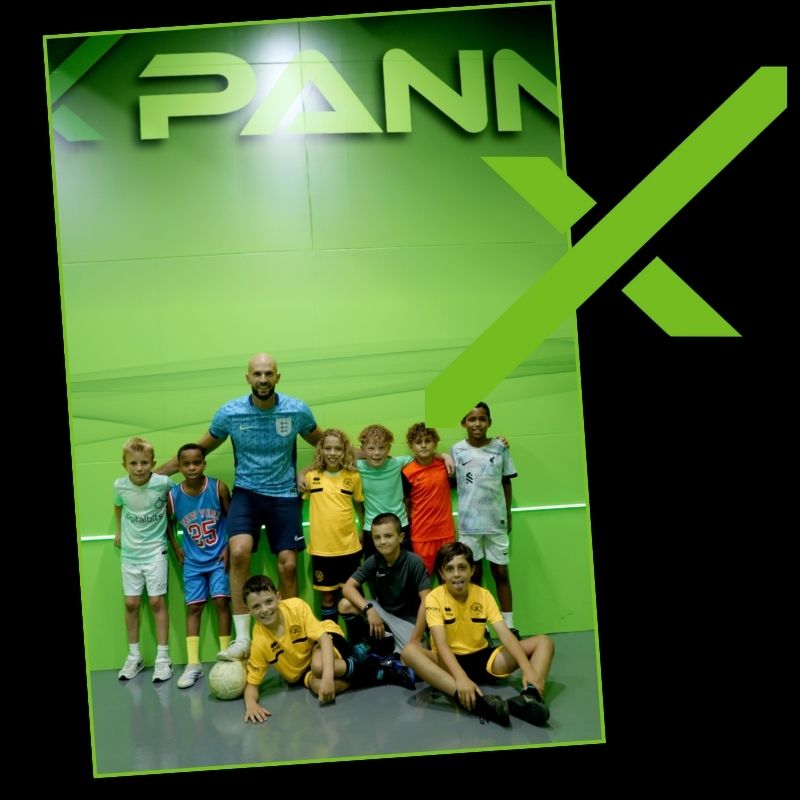 SPECIAL EVENTS AND CELEBRATIONS
Our state-of-the-art indoor football facility and high-energy football formats make it the perfect venue for an event of any kind.  Take over the whole Arena, hire out a section or block book a number of courts. Private rooms and areas also available.
Fill out our simple form below or email us with questions at sales@kickxarena.com.
GROUP OF 8 OR LESS?
BOOK YOUR VISIT ONLINE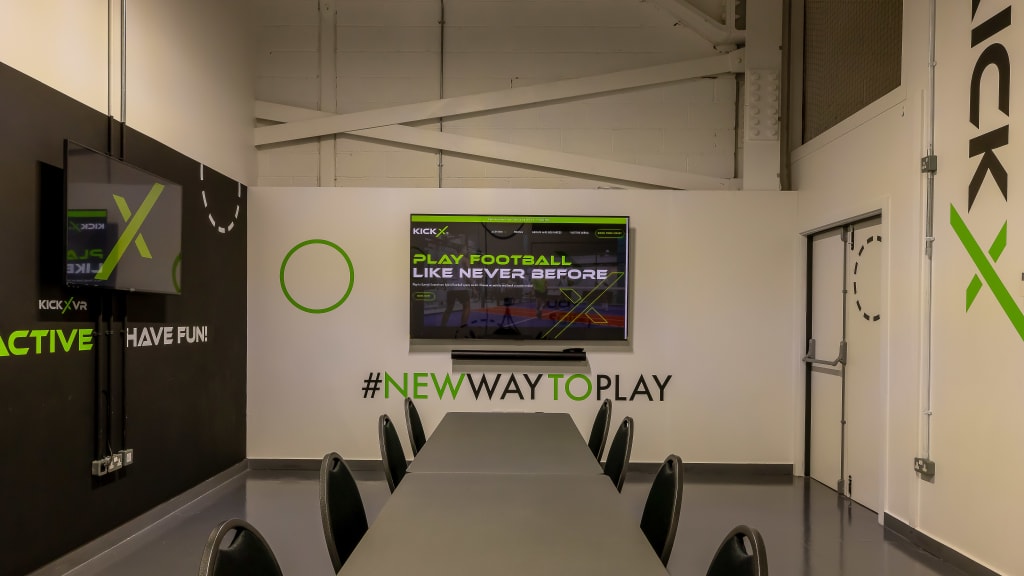 CORPORATE EVENTS OR PRIVATE HIRE
Looking for something new for your work event or team away day, look no further. Our dedicated events team can help you plan every detail at our state-of-the-art facility.
Click the button below or email us at sales@kickxarena.com.
ENQUIRE NOW
GROUP BOOKING FORM
Our dedicated events team can take care of your booking from start to finish. Tell us about your event below and we'll get back to you as soon as possible to discuss options and availability.  Alternatively, give us a call on 01932 821610.
Hybrid of:

Football, Squash, Padel and Tennis

---

2v2

Ability

Hybrid of:

Football, Roller Hockey and Squash

---

2v2

Ability

Hybrid of:

Football and Table Tennis

---

2v2

Ability

Hybrid of:

Football and Virtual Reality

---

Single Player

Ability

Hybrid of:

Football and Street

---

2v2 or 1v1

Ability

Hybrid of:

Football, penalty shootouts and technology

---

1 - 8

Skill Level
FAQs
HOW CAN I BOOK A COURT AT KICKX ARENA?
All court bookings are made in advance on our website for your convenience.
WHAT'S INCLUDED IN A ONE-HOUR BOOKING?
Your booking consists of 50 minutes of play, with a brief 5-minute explanation (if needed) at the start and a 5-minute swap over at the end.
HOW MANY PEOPLE CAN PLAY ON A COURT?
4 players (2 v 2), though it's possible to play with 2 players (1v1), and 6 players (3 v 3) if all players are under 10 years of age.
CAN ANYONE PLAY AT KICKX ARENA?
Pretty much! KickX arena welcomes players of all abilities, but please check the activity pages for more information on ability levels for each sport and the minimum ages that apply.
ARE SPECTATORS ALLOWED?
Yes, we have a dedicated viewing gallery for our Padbol and Panna courts. Jorkyball and Teqball can be viewed from outside the courts in the dedicated seating areas. Each court can have up to a maximum of 4 viewers/guests who arrive and leave together with the players for their booked session. They will need to be in the mezzanine or dedicated seating areas.

WHAT ARE YOUR OPENING TIMES?
During the summer holidays, we're open every day from 10am to 10pm.
From 3rd September 2023 we are open on weekdays 4pm to 10pm and on weekends, bank holidays, and all school holidays we are open 10am to 10pm.
We are closed on Christmas Day and New Year's Day.
WHAT AGE GROUPS ARE RECOMMENDED FOR KICKX?
We encourage participation from all age groups, from 5 to 85! Please note that KickX VR is recommended for ages 10 and above due to Oculus headset size. Some games like JorkyBall and Panna are particularly suitable for young children.
DO YOU CATER TO PARTIES?
Yes, we would love to host your party! Please visit our Group Bookings page and fill out the form with your inquiry.
IS KICKX ARENA WHEELCHAIR ACCESSIBLE?
The ground floor and first floor of our arena are wheelchair friendly and fully accessible.  However, the upstairs mezzanine is not.
IS THERE PARKING AVAILABLE AT KICKX ARENA?
Yes, and parking is free for KickX Arena customers in the Addlestone One multi-storey car park for up to two hours with every booking.  The car park is clearly signposted and can be found behind the Arena, check out our Visit The Arena page for more information. Customers will be given a receipt by our reception when they leave the arena which they can use on a ticket machine at the multi-storey car park.
CAN I CANCEL OR RESCHEDULE MY COURT BOOKING?
​KickX operates a 72h cancelation policy for reservations for parties with less than 5 guests. If you cancel less then 72 hours in advance of your booking no refund will be offered save in exceptional circumstances at the discretion of the management.  If you need to cancel or reschedule your court booking, please contact our customer support team as soon as possible on enquiries@kickxarena.com. We'll do our best to accommodate your request and provide any necessary assistance.