Buy a KickX Christmas gift card for someone special 🎁   ☞ show me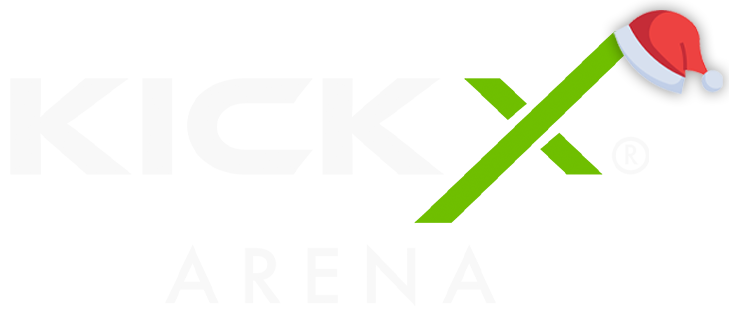 Hybrid of: Football and Street
2v2 or 1v1
Ability
THE ULTIMATE GAME OF SKILL
Played on a circular court as an intense 2 or 4-player game, there is no hiding in Panna. Outwit your opponent with your cunning and fast footwork to score more goals. Win the game outright by putting the ball between their legs (nutmegging). Fast, furious and focused!
from £36 / HOUR PER SESSION
(4 Players / £9 Each)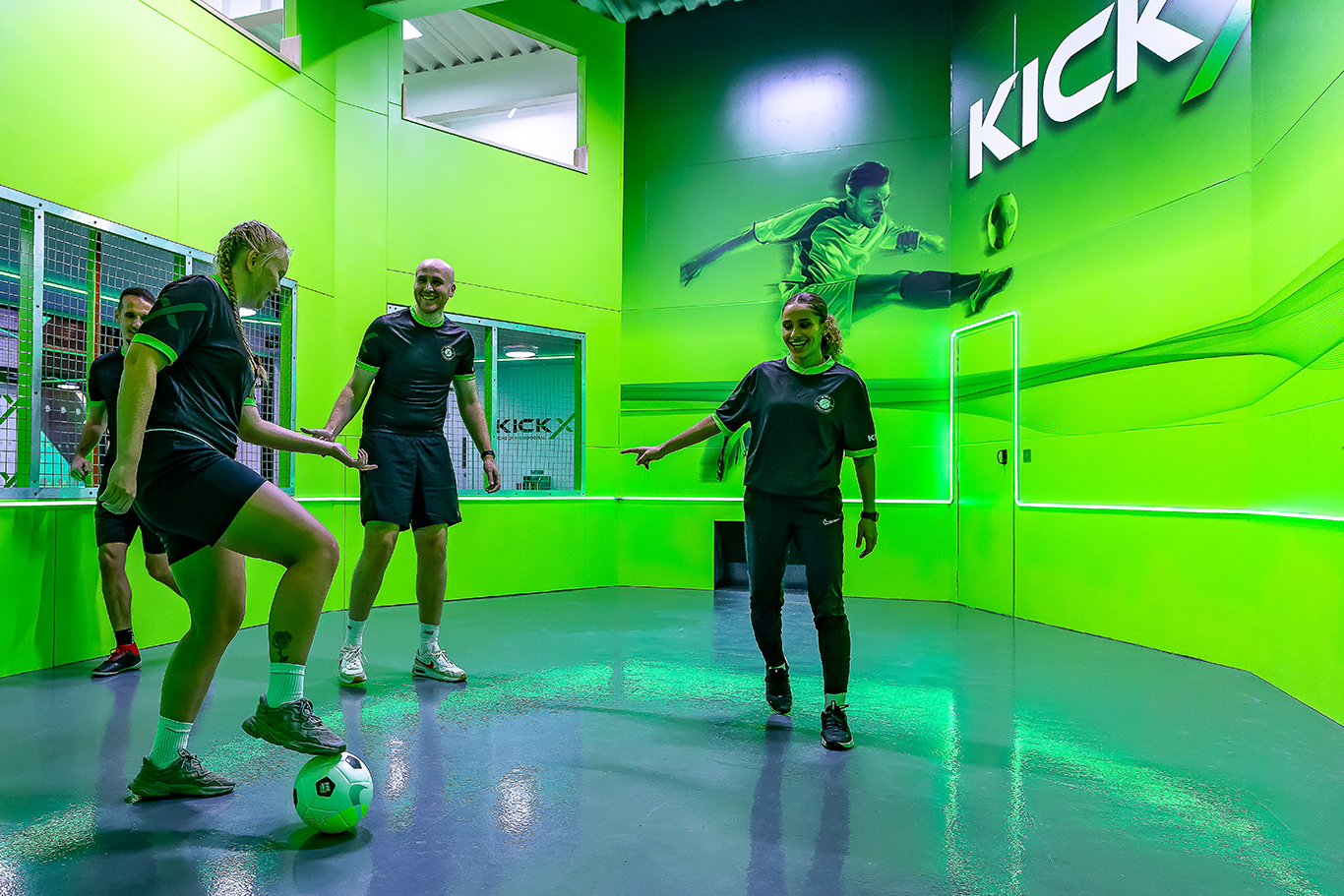 KNOW THE SCORE: THE BENEFITS OF PLAYING PANNA
Competitive but fun
Cardiovascular workout
Practice footwork and skills
Develop passing and awareness
Build teamwork
1.

Two v Two

Step into the panna ring for a 2v2 game. Also played as 1v1.

2.

1 goal = 1 point

Scoring a goal in your opponent's net is worth 1 point. Whoever has the most points by the end, wins.

3.

Best of three games

A Panna match is won through the best-of-three games. 2v2 games are played for 5 mins each and 1v1 games are 3 mins.

4.

Only use your feet

As a strictly non-contact game, Panna requires nimble footwork, trickery and skill to win.

5.

Nutmeg to win

Win the game outright by putting the balls between your opponent's legs. Game over.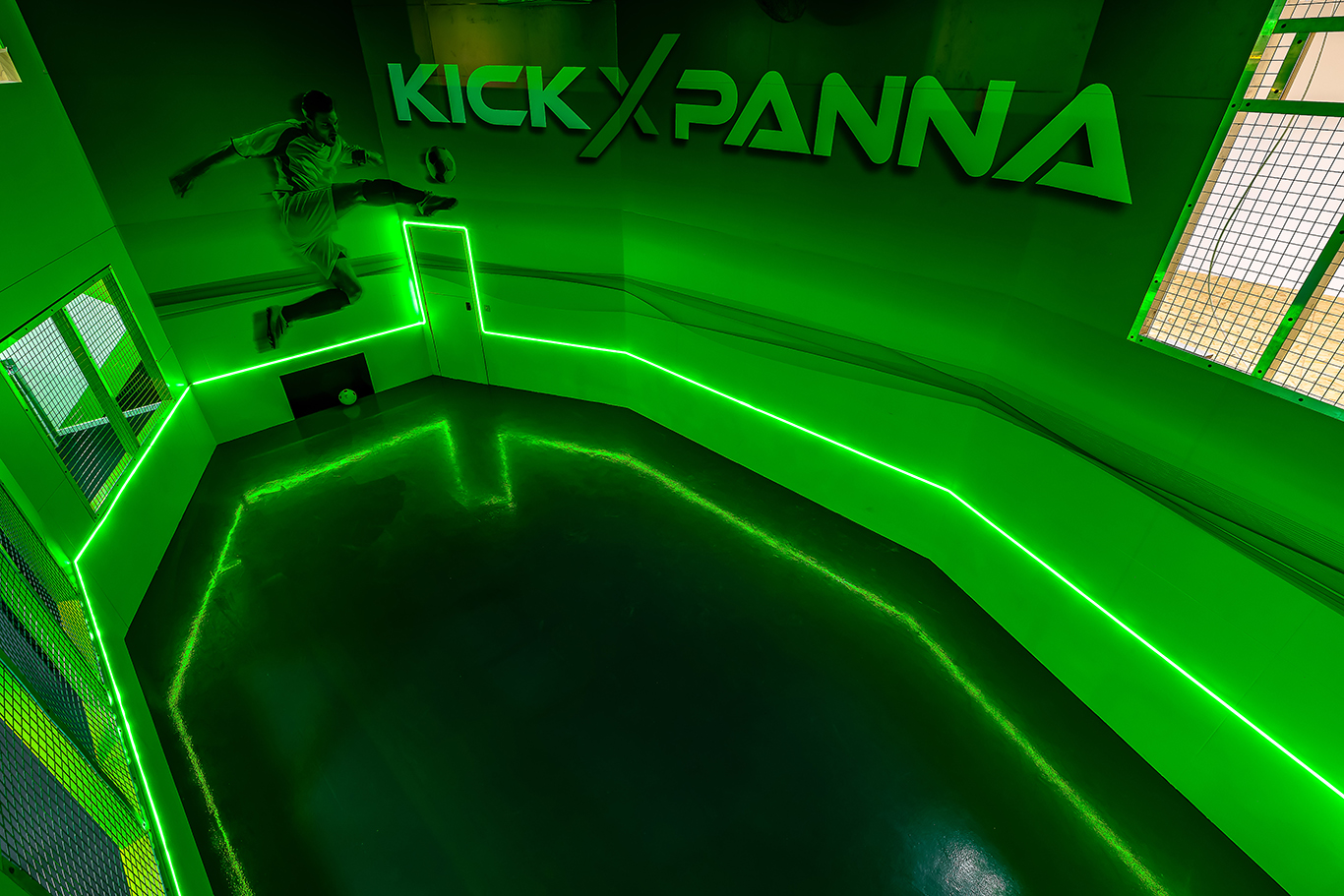 STREET FOOTBALL GONE GLOBAL
From humble street origins in The Netherlands to global popularity and organized tournaments, panna has come a long way since the 2000s. The sky's the limit for Panna!
BOOK YOUR COURT