Buy a KickX Christmas gift card for someone special 🎁   ☞ show me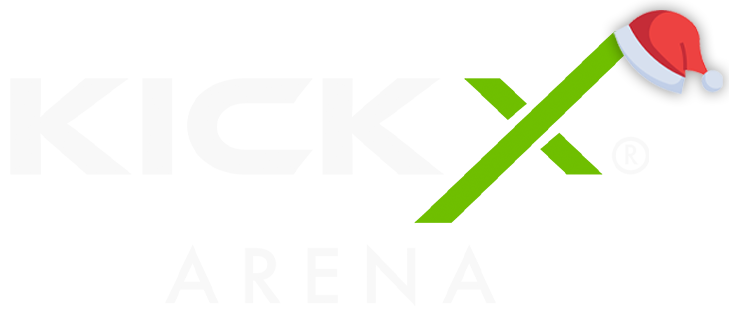 HYBRID OF: FOOTBALL AND TABLE TENNIS
2v2
Ability
THE WORLD IS CURVED
Put all your skills and reflexes to the test with Teqball. A highly technical, highly energetic doubles game played on a curved table and designed for speed, players must prevent the ball from touching the ground through top-notch touches and exceptional teamwork. Serve, rally and score!
Now available to book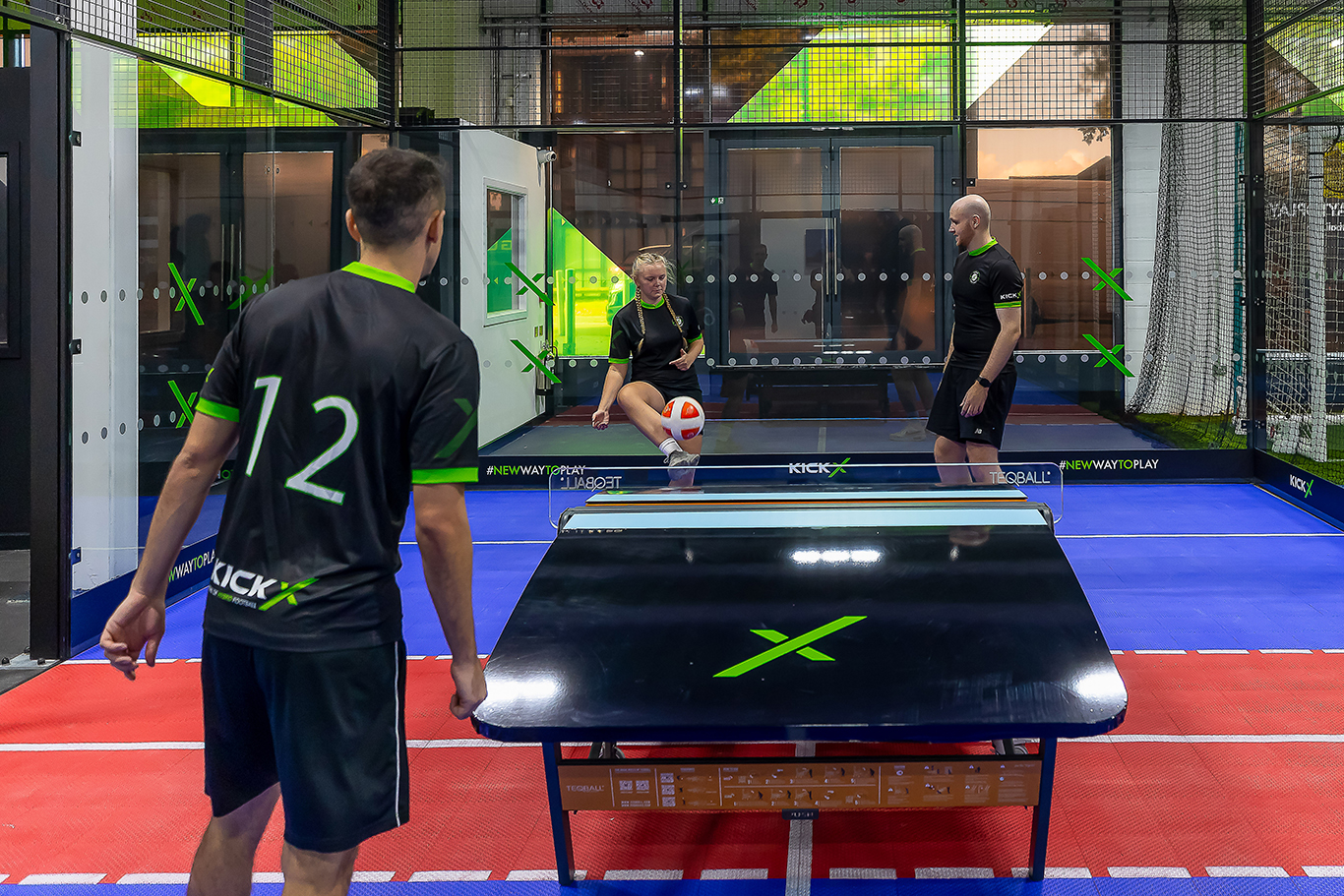 KNOW THE SCORE: THE BENEFITS OF PLAYING TEQBALL
Work on technical skills
Whole body workout
Practice heading and touch
Build stamina and strength
Develop reaction time & coordination
Build communication skills
1.

Two v Two

Teqball is a 2v2 game; but it can be played as  1v1.

2.

Serve like table-tennis

Kick the ball over the net onto the other side of the table to start, with a first or second serve.

3.

Max three touches, no bounce

3 touches per side, the ball can't touch the floor and no body part can be used consecutively!

4.

No hands or arms

Players cannot touch the ball with their hands or arms.

5.

First to 12, best of 3

First to 12 points wins a set. Best of 3 sets, wins the match. Final set must be won by 2 clear points.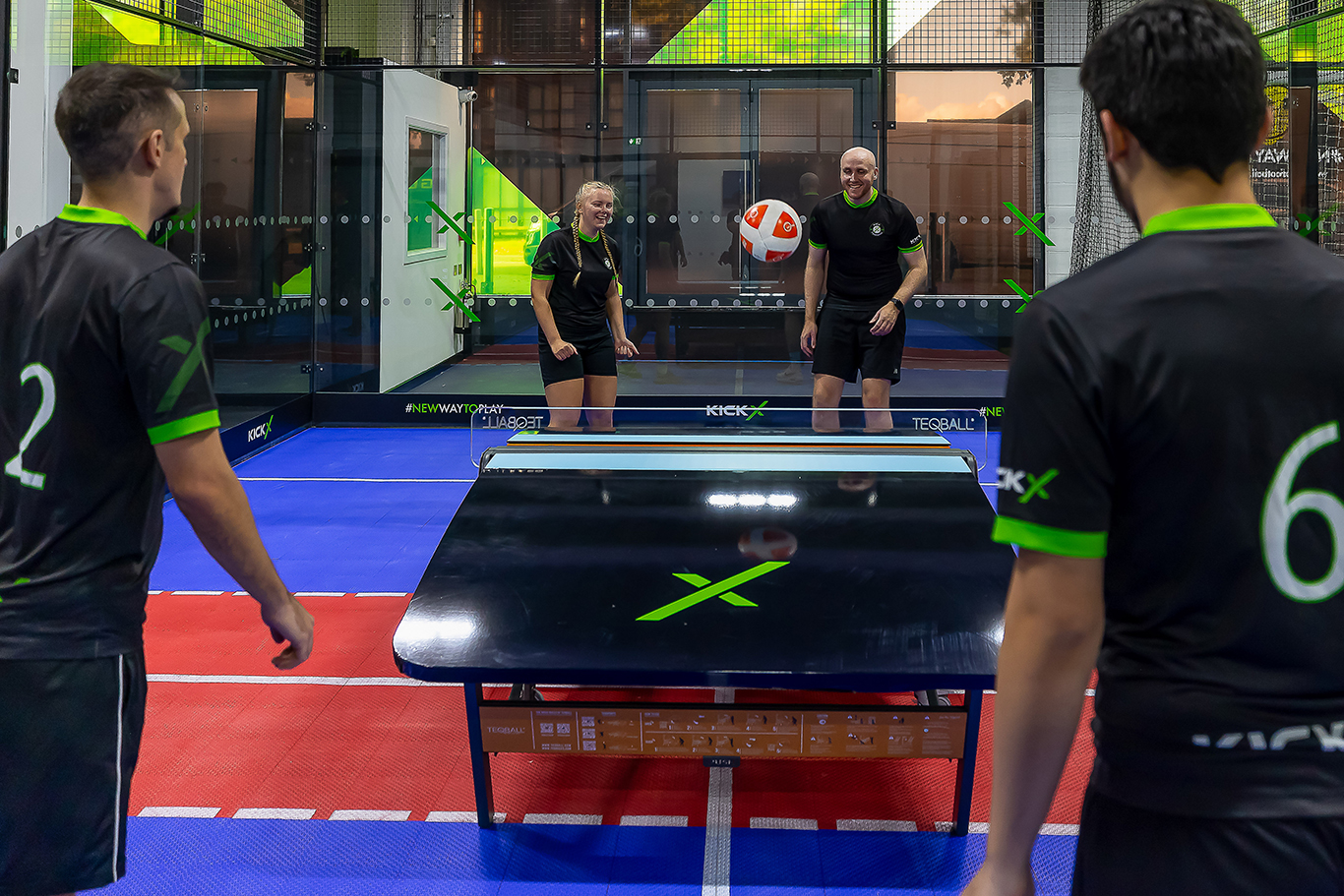 PLAYED IN 124 COUNTRIES
Rapidly gaining popularity around the world, Teqball is recognized as a competitive sport by the International Olympic Committee and recently launched para Teqball into the parasport community.
BOOK YOUR COURT