Buy a KickX Christmas gift card for someone special 🎁   ☞ show me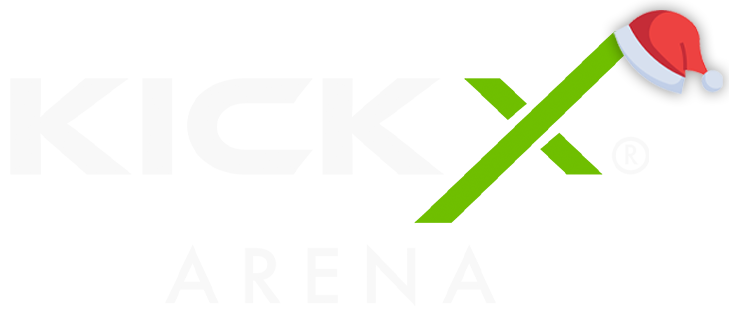 Visit The Arena
Plan your visit to KickX Arena
Play at the world's first
hybrid football Arena

. BOOK NOW
LOCATION
KickX Arena, Addlestone One, Station Road, Addlestone, Surrey KT15 2GN
CONTACT
HELLO@KICKXFOOTBALL.COM
01932 821610
OPENING TIMES
MONDAY – FRIDAY
4pm – 8pm
WEEKENDS and BANK HOLIDAYS
10am – 8pm
We are closed 24th-26th December, New Year's Eve and New Year's Day
ABOUT KICKX ARENA, ADDLESTONE
Opening Summer 2023 in Surrey, KickX Arena is a new indoor football centre, where anyone can play the best hybrid football sports and activities from around the world. 
Created to be a modern, inclusive football space where everyone is welcome, come down and experience our 5 unique football formats. 
Balls are provided, free demos and tips by our coaches on request, and changing facilities are available.
SEE ACTIVITIES
FOOTBALL ACTIVITIES

There are 11 courts available to book with more being added over 2023 as we open up new parts of the Arena. Initially, there are 4 different 2v2 activities to choose from; Padbol, Panna, Teqball and Jorkyball. KickX VR is experienced as a single-player activity.  Panna and Teqball can also be played as 1v1.

ARENA FACILITIES

Our brand-new Arena facilities include a private changing area for each court, toilets, shower units, WiFi, and a viewing area for spectators. Please bring your own hydration as water fountains are not available yet.  There are staff around to help answer any questions and offer demos when required.

AGE AND ABILITY

Whether you're a young aspiring footballer or a seasoned pro, our activities cater to individuals of varying abilities and ages. Each game has its own level of technicality, ensuring that everyone can find a suitable game. Check our activity descriptions to find the perfect fit for your age and skill level.

EATING & DRINKING IN THE AREA

KickX Arena is located within Addlestone One, a newly built retail district located in the heart of Addlestone.  Amongst a number of shops, there are plenty of food and drink options, including Esquires Coffee Shop, Nando's, Smith & Western American cuisine, Terra Brazil BBQ restaurant, Fratellis Pizza and Mooboo bubble tea café. See more here.

GETTING HERE

Located in Addlestone One, our central location offers easy accessibility by various means of transportation. Whether you prefer to arrive by train, car, or bus, detailed directions are provided below.  Car parking is available in the Addlestone One multi-storey car park and the Arena is less than 10 minutes walk from Addlestone train station.  Plan your journey in advance.
Hybrid of:

Football, Squash, Padel and Tennis

---

2v2

Ability

Hybrid of:

Football, Roller Hockey and Squash

---

2v2

Ability

Hybrid of:

Football and Table Tennis

---

2v2

Ability

Hybrid of:

Football and Virtual Reality

---

Single Player

Ability

Hybrid of:

Football and Street

---

2v2 or 1v1

Ability

Hybrid of:

Football, penalty shootouts and technology

---

1 - 8

Skill Level