Buy a KickX Christmas gift card for someone special 🎁   ☞ show me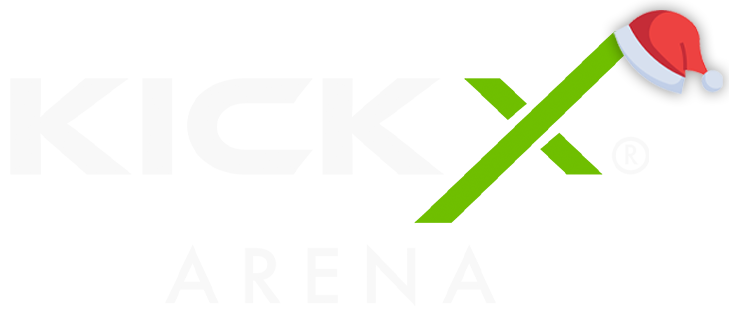 KickX Terms and Conditions
Attending the venue
KickX is all about having fun and we don't want to have lots of rules that stop this happening. However, to ensure that all our guests have a great time there are a few friendly guidelines we need you and your party to understand.
Guests Policy
Each court can have up to a maximum of 4 viewers/guests who arrive and leave together with the players for their booked session. They will need to be on the mez or dedicated seating areas. We need to check how we can capture their details on booking system and at the venue on a tablet. No charge agreed for Guests.
Safety & security
Your health and wellbeing is of paramount importance to us. In the interests of everyone's enjoyment and safety, all members of your party are required expected to behave responsibly throughout the duration of their visit to the venue.
The management of KickX reserves the right to decline to honour a booking and/or eject from the premises any attendee who is seen to be drunk or under the influence of drugs; behaving in a violent, disruptive or irresponsible manner; causing a nuisance to others; or responsible for the commissioning of a criminal or civil offence.
Courts are intended for use by a maximum party of up to four for except for children's parties where up to six children under the age of nine are permitted.
KickX reserves the right in its sole discretion to refuse admission to the venue and may conduct security searches on entry.
All attendees are permitted to use KickX courts, facilities and equipment solely at their own risk. Those present at the arena must comply with any instructions given by staff co-ordinating activities taking place at the arena or in relation to health and safety or security matters.
All attendees must take responsibility for the safeguarding of their personal belongings whilst present at the venue. KickX cannot accept liability for any loss or damage to an individual's clothing or personal belongings.
Lateness
Please make every effort to ensure your party arrives on time for your scheduled activity, allowing additional time in case of adverse weather, disruption to public transport or parking. Parties should plan to arrive at the venue at least 15 minutes prior to their scheduled start time. If you will arrive within 10 minutes of your booking there is no need to contact us. If you are running more than 15 minutes late then please contact our reception team and they will try to accommodate your booking, though this is not guaranteed and may be subject to delay. If you arrive more than 30 minutes late you are likely to lose your booking and no refunds will be provided.
Cancelation Policy
KickX operates a 72h cancelation policy for reservations for parties with less than 5 guests. If you cancel less then 72 hours in advance of your booking no refund will be offered save in exceptional circumstances at the discretion of the management. If cancelling more than 72 hours in advance you will be able to reschedule your booking. If your reservation is for more than 5 guests and you wish to reschedule or cancel, please contact the events team.
Dress Code
As you will be undertaking sporting activities it is requested that you wear sports clothes appropriate for this. All we ask for is that you do not wear anything that could cause offense to others at the venue. Studded or spiked shoes are not allowed anywhere in the centre.