Buy a KickX Christmas gift card for someone special 🎁   ☞ show me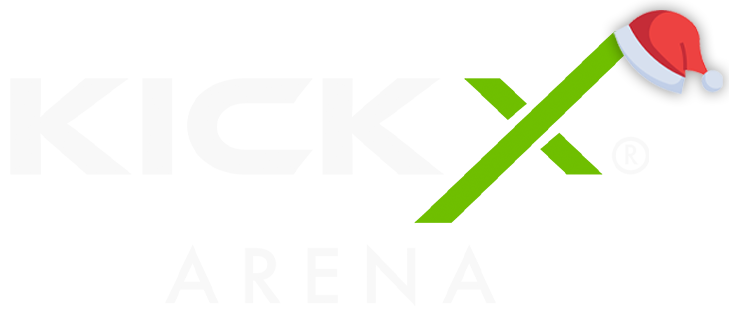 HYBRID OF: Football, penalty shootouts, technology
1 - 8
Skill Level
SHARPEN YOUR SHOOTING
Master penalties and shooting inside our state-of-the-art indoor penalty area. Kitted out with 3G grass, a full-size goal, targets, a volleying net, a ball dispenser and mannequins. This is a striker's dream.
1.

PENALTIES

Perfect your penalty kicks and technique in this state-of-the-art indoor goal area designed to recreate the ultimate pressure moment.  Play with or without a goalkeeper.

2.

FREEKICKS

Take freekick after freekick until you're a pro with our full-size goal, top-corner targets, defensive wall mannequins, and advanced ball dispenser (requires member of staff to operate).

3.

VOLLEYS

Use our specially designed volleying net to set up volley practice. The 3G grass surface provides the perfect surface to pull off the spectacular.

4.

FINISHING

Fine-tune your finishing technique, power and finesse with floor and top-corner goal targets, ensuring you're always on target when the big moment comes on the pitch.

5.

GOALKEEPING

Put on your gloves and step in between the sticks for an unbeatable goalkeeping session.  Practise saving penalties, free kicks, goal-line positioning and one-on-ones.  Floor distribution targets available too.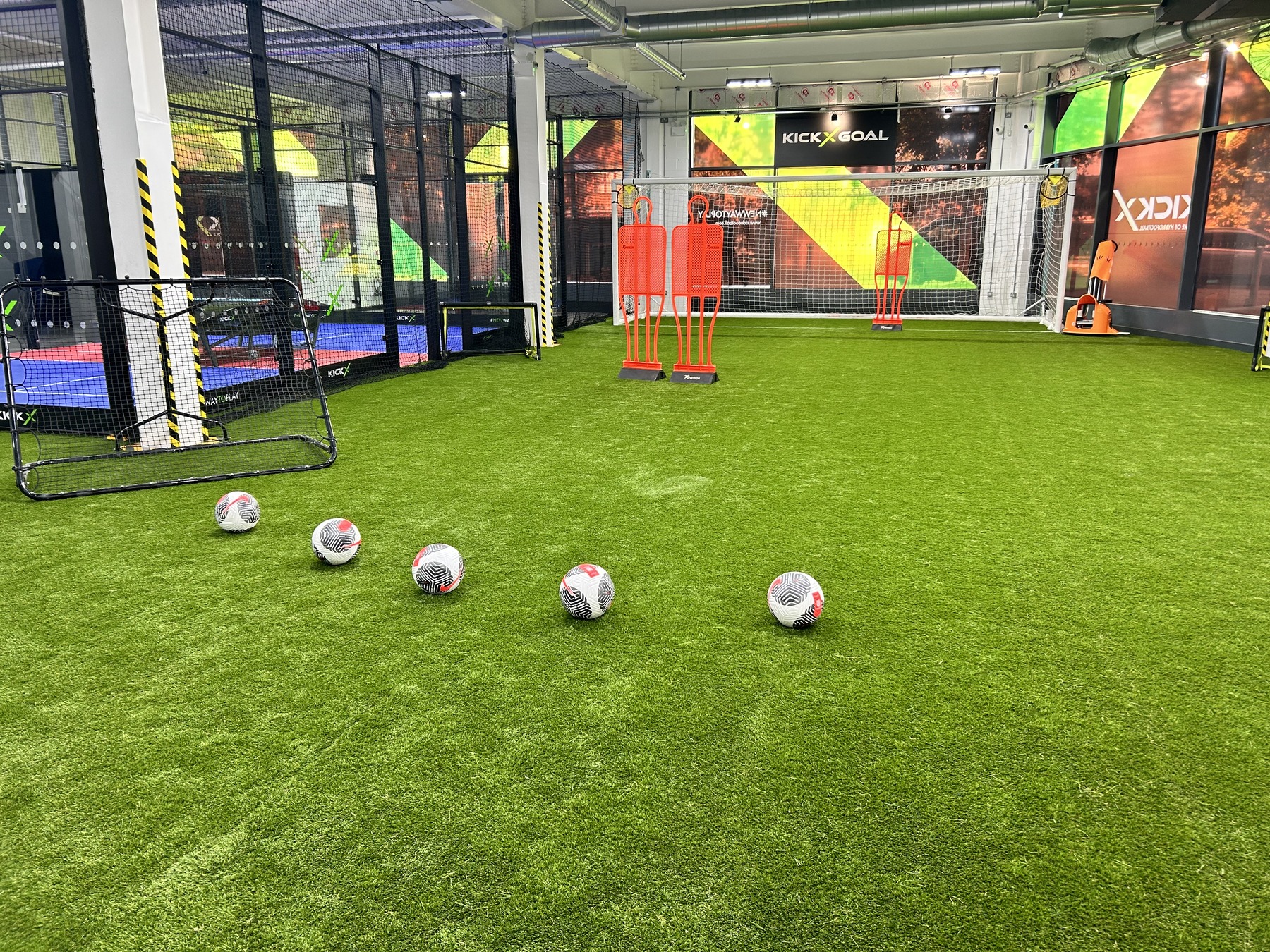 BALL DISTRIBUTING TECHNOLOGY
Experience the different levels of the same ball distribution technology used by the top clubs and most modern training ground facilities. Take a flat pass on level 2 or a high velocity ball to feet that tests your first touch to the max.  What can you handle?
BOOK YOUR KICKX GOAL