Buy a KickX Christmas gift card for someone special 🎁   ☞ show me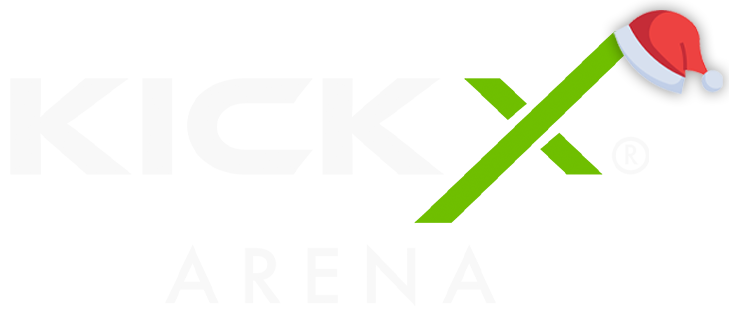 HYBRID OF: FOOTBALL AND VIRTUAL REALITY
Single Player
Ability
PLAY IN ANOTHER WORLD
An immersive football experience powered by the same VR technology used by Europe's top football clubs. Hone your skills, practice your free kicks and master ball control at your own pace.
 £30 / 30 minute session 
(1 player + VR host)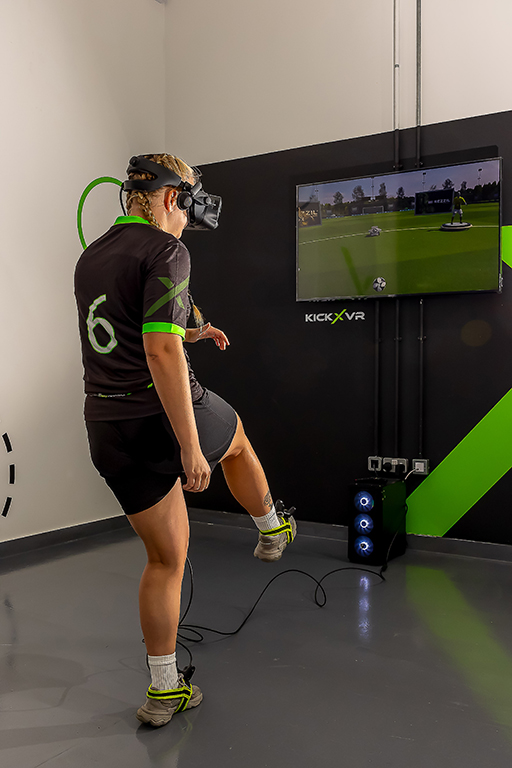 KNOW THE SCORE: THE BENEFITS OF PLAYING KICKX VR
– Improve fitness
– Practice specific areas of your game
– Build cognitive skills
– Support rehabilitation processes
– Experience technology used by Europe's top clubs
1.

PUT HEADSET AND SENSOR STRAPS ON

4.

GIVE IT YOUR BEST SHOT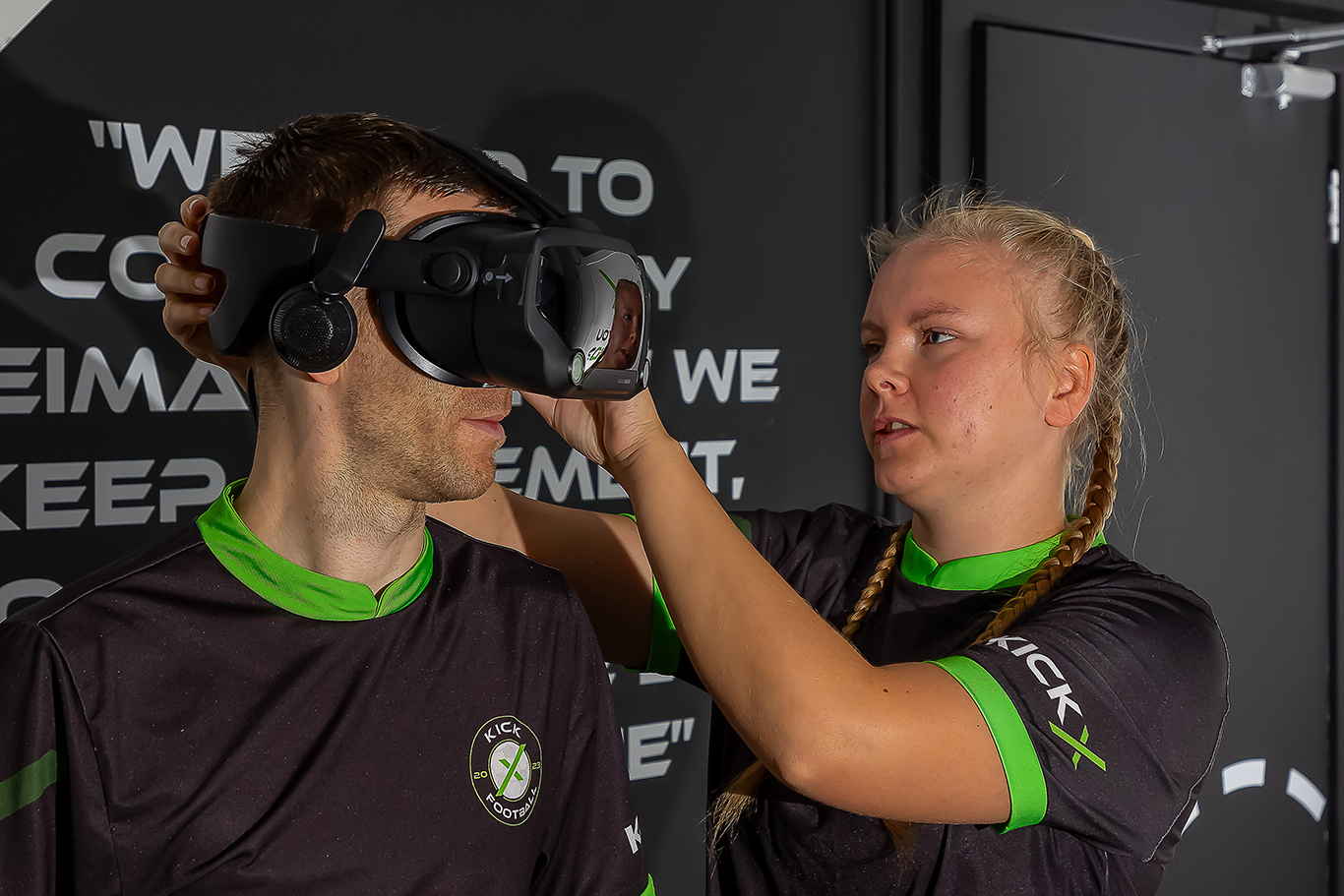 World-class simulation technology
KickXVR is powered by Rezzil: market leading VR training and cognitive development tool used by the world's leading sports clubs to help professional players to master their craft. Players enter a realistic game-like immersive environment where they can hone their ball control and shooting skills with instant feedback and player analysis.
BOOK YOUR COURT