Buy a KickX Christmas gift card for someone special 🎁   ☞ show me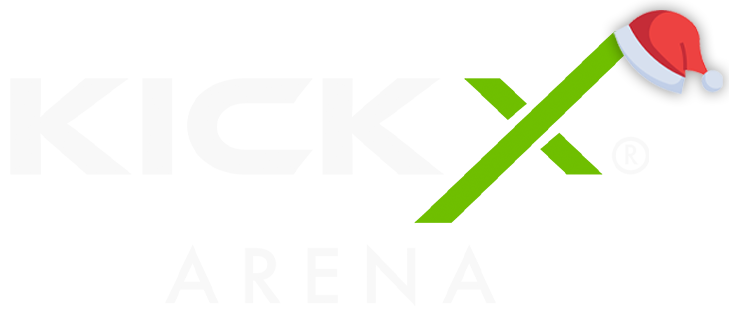 HYBRID OF: FOOTBALL, SQUASH, PADEL AND TENNIS
2v2
Ability
THE FOOTBALL GAME FOR EVERYONE
Discover the addictive power of Padbol: the ball game that's taken Europe by storm.

Football re-energised with the serving speed of tennis for greater pace, and maximum energy. Serve, pass, rally and score! Highly competitive: maximum energy.
from £36 / HOUR PER SESSION
(4 Players / £9 Each)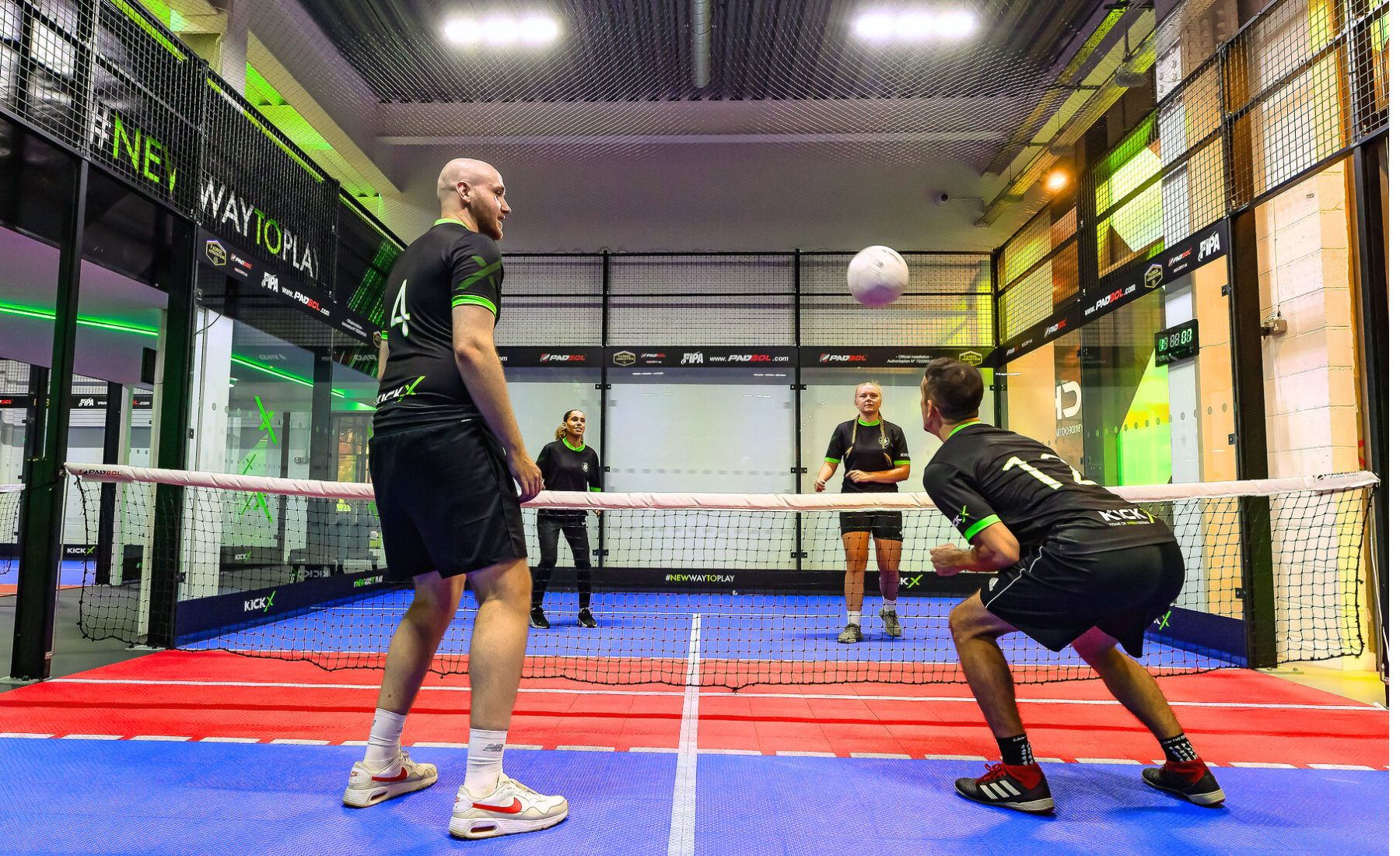 KNOW THE SCORE: THE BENEFITS OF PLAYING PADBOL
Simple rules
Whole body workout
Practice heading & control
Maximum touches per game
Develop reaction time & coordination
Build teamwork
1.

TWO v TWO

Padbol is played by two teams of two players; one server, one receiver.

2.

SERVE LIKE TENNIS

Start a point by kicking the ball diagonally over the net with a first or second serve.

3.

NO USE OF HANDS OR ARMS

Players cannot touch the ball with their hands or arms.

4.

ONE BOUNCE, MAX THREE TOUCHES

Get the ball back over the net before you exceed your team's allowance!

5.

TENNIS SCORING, BEST OF 3

The scoring is the same as tennis (eg. 15 – love) and played as best-of-three sets.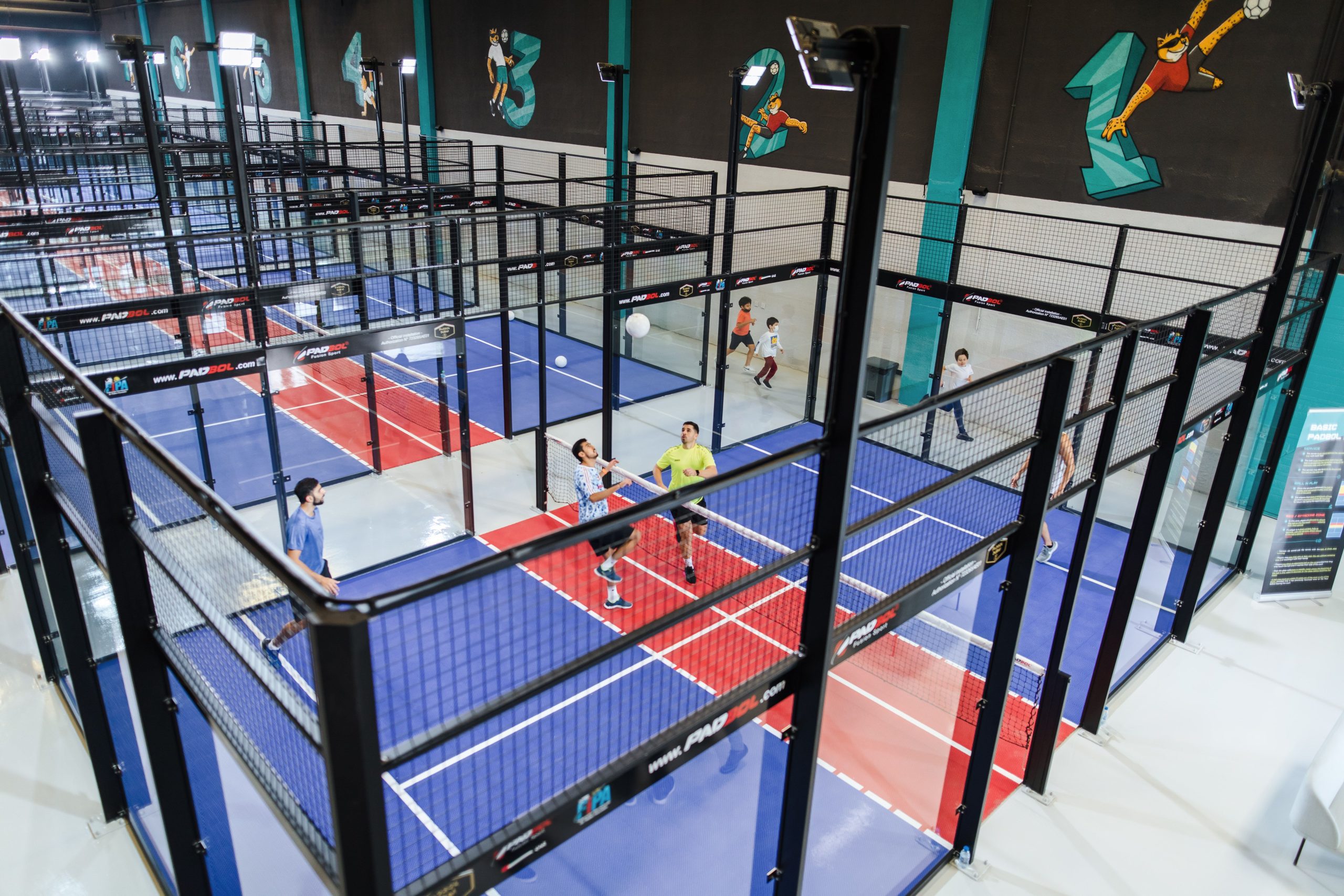 BORN IN ARGENTINA
Padbol is a rapidly growing global sport popular with professional football players and football fans of all ages. Start practicing now for a chance at the next Padbol World Cup!
BOOK YOUR COURT